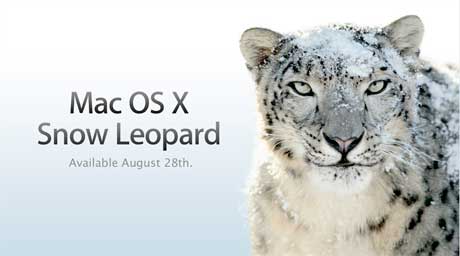 [ScienceNology]
- According to Apple company, Mac OS X 10.6 aka Snow Leopard will be available starting this Friday. Users can upgrade from Leopard for $29, while a five-user family pack will cost $49.
The upgrade will include built-in support for Microsoft Exchange servers, a 64-bit kernel and drivers, a smaller memory and disk footprint, a new lightweight version of QuickTime known as QuickTime X that supports more video formats, Grand Central multicore processor support, OpenCL, and support for Sun's ZFS open-source file system.
It was supposed to be out in September but Apple announced that it will go on sale on Friday. Making it two months ahead of Microsoft's next major update to Windows.
Mac OS X 10.6 also includes a new multithreading technology that should prove popular with gamers and other users that require maximum horsepower for graphics processing and other computationally intensive tasks.
More reading on
Guardian.co.uk
, 24 August 2009